(December 19, 2016)
The BC Home Owner Mortgage and Equity Partnership (BC HOME Partnership) program was introduced December 15, 2016.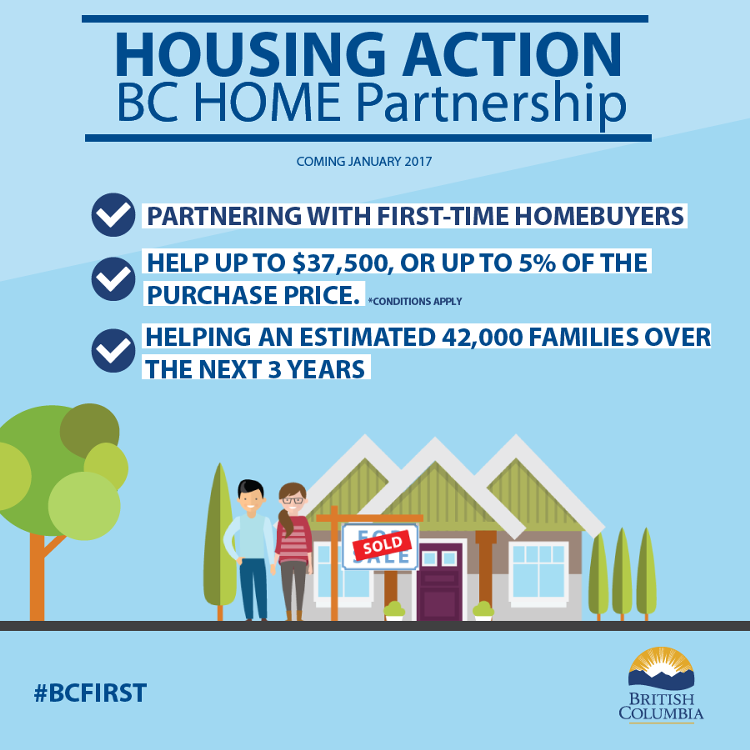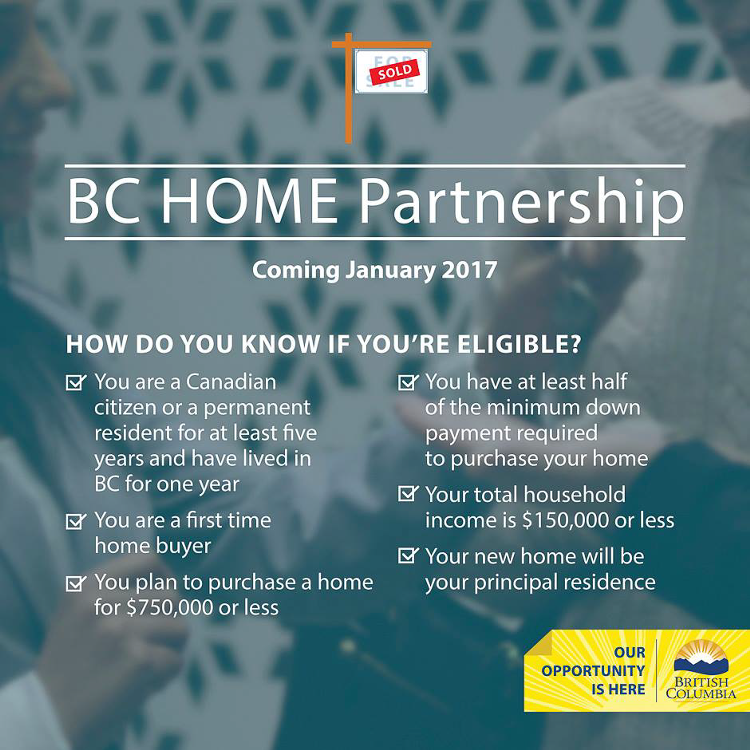 Am I eligible for a partnership loan?

The program supports eligible first-time homebuyers who are approved for an insured high-ratio first mortgage. To qualify for the program, all individuals on title must:
Have been a Canadian citizen or permanent resident for at least five years.
Have r... read more.
Categories
Archives

Subscribe To This Blog